Board of Directors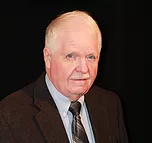 RON LAGASSE has been a resident of North Attleborough since marrying his wife Claire in 1965.
He has three children, seven grandchildren, and two great-granddaughters.
Ron retired in 2009 after serving in the disciplines of Finance, Application Data Processing Systems, Material Management, and spending 15 years as the Hockomock Area YMCA Facilities Director.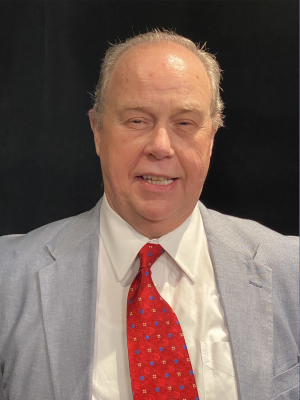 LYLE PIRNIE was born in Bergenfield, NJ in 1946, and graduated for Bergenfield High School in 1964.  In July 1964 he started at the United States Military Academy, West Point NY.  He graduated in June 1968, and was commissioned as an Armor officer in the United States Army.
While in the Army, Lyle served in Vietnam in 1969 and 1970. While in Vietnam, he was awarded a Silver Star, a Bronze Star with "V" and a Purple Heart.  After returning home, Lyle was stationed at Ft. Meade MD for three years.  After leaving the Army, he worked at Corning, Inc. for 11 years; his last job was as Director of Distributor Sales in Corning's Microelectronics Division.  Lyle left Corning in 1984 to become V.P. of Sales at Sprague Technologies.  He left there in 1992 to become V.P. of Sales at Augat Interconnect, Inc..  When Augat was sold in 1994, Lyle left to become the Director of Logistics for IBM's Microelectronics Division.  He then left IBM in 2005 to become the Trade Compliance officer and a Lobbyist for Lenovo, Inc.  He left Lenovo in 2008 to start a consulting business, which he then closed in 2014 to begin working for the town of North Attleboro.
In addition to a B.S. in Military Engineering from West Point, Lyle has an MBA from Syracuse University.  Lyle, along with his family have lived in North Attleboro since 1985.  Lyle and his wife, Margot, have three grown sons and one grandchild.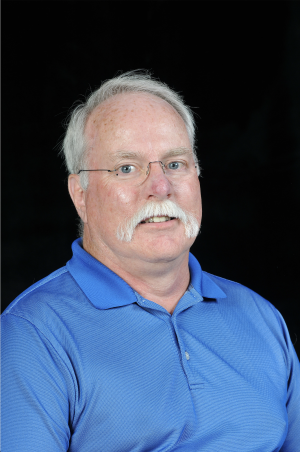 SCOTT SMITH has served as North TV Treasurer since joining the Board of Directors in 2006.  The North Attleborough resident has been a volunteer on numerous boards for non-profits throughout the Attleboro area.  Scott is a graduate of Providence College and is the senior partner of the accounting firm of Collins, Smith & O'Connor, LLP.  He and his wife Lynn are parents of twin boys Kevin and Tim.

CHRIS FROST has been a member of the North TV Board of Directors since 2017 and is currently co-chair of the Programming Committee.
Before joining the North TV board, he served as President of the North Attleborough School Committee.
Chris is the Territory Operations Manager for Schindler Elevator Corporation.  He and his wife Mary are parents of four children: Brianna, Lizzie, Vanessa and Zack.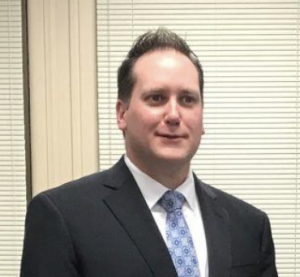 GIDEON GAUDETTE has been a member of the North TV Board of Directors since 2019.
Gideon's background in education and information technology is invaluable to North TV.
He is the former principal of the Allen Avenue and Community schools and  IT director for North Attleborough Public Schools.
Gideon is currently the IT director for the Whitman-Hanson school district.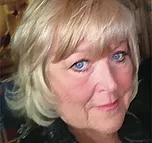 SHERRY RHYNO is one of the three original incorporators of North TV. She has served as North TV President, Vice President, Treasurer, Clerk, and marketing specialist.  Sherry was chosen for her professional background in media broadcasting and a thirty year career as Dean, Marketing Director, and Alumni President at the University of Massachusetts.
Today she is owner/director of Gallery 31 Fine Art in Orleans, MA, one of the premiere galleries on the Lower Cape; she paints in oil and pastel.  
Sherry served as executive producer of multi-media productions for UMass and oversaw advertising and graphic design. She hosted live call in talk shows on Boston cable tv and was instrumental in the creation of WUMB public radio at 91.9FM in Boston where she hosted radio programs.
Her volunteer service to North townspeople includes chairing the elected Charter Commission from 2002-2004 and co-founding the Neighbors Helping Neighbors non-profit local charity with her husband, Selectman John Rhyno.
JO ANN CATHCART joined the North TV Board of Directors in 2018.
The lifelong town resident has been involved in all facets of North Attleborough government and made history when she was elected on June 18, 2019 to serve on the town's first council.
Her experience includes Interim Town Administrator, Assistant to the Town Administrator, Finance Committee, Grant Coordinator, Chair of the Personnel Board, ADA Coordinator, and Commission on Disabilities. 

Robert Cote (Incorporator and Past President)
Albert Elwood
John Gutauskas
Susan Kummer
Patricia Lush (Incorporator)
Deborah Marcoux (Past President)
David McCarthy
David Robinson
Sandra Spencer
Kelly Thibeault
William Vandeventer
Scott Holcomb
Marjorie Kraskouskas (Former BOS Liaison & Past President)
Mark Williamson (Former BOS Liaison & Past President)
Nathan Bonneau